Bizibean is coming to Galleria Market, Gurgaon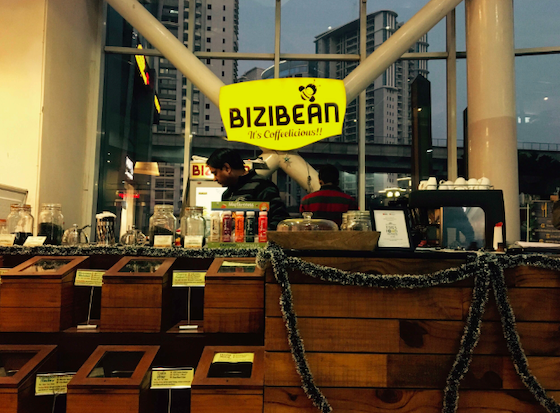 Bizibean is expanding in Delhi-NCR. It operates stand alone cafes and concession stores with other brands.
Bizibean is about to open its new outlet in Galleria Market, Gurgaon. It's right behind Chayoos. Bizibean is a Gurgaon based speciality coffee chain.
Brief:
Bizibean started in 2013 with its first outlet at South Point Mall, Gurgaon. It's also a place for coffee geeks. Their other outlets are in Gurgaon, Delhi ( Ansal Plaza & Select City Walk) and Noida ( Pita Pit, Mall of India). They are opening more outlets in the coming month. It also runs outlets with other brands such as PVR, Movie Time and Make My Trip.
It was founded by two roasters Aharnish & Manideep, and their partner Mr. Raj. Earlier Aharnish and Manideep had started India's first third wave speciality coffee roasterie, Finca Speciality Coffee in 2003. It sells coffee to institutional buyers.
Its competitors are Blue Tokai, Baba Beans, Sardarbaksh and Coffee Bond.